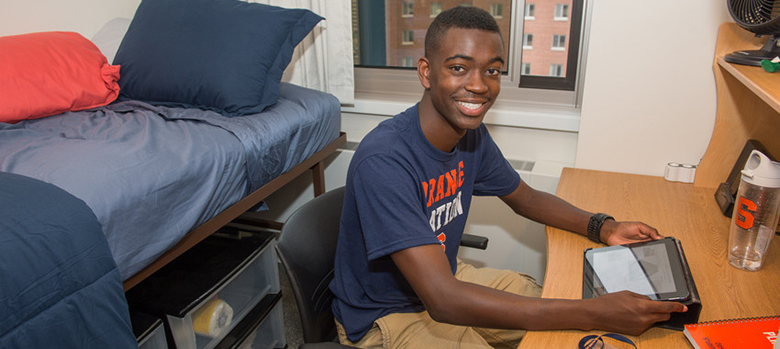 With 21 residence halls Syracuse University has accommodations to meet all of your residential needs. Browse our information about specifics related to each of our residential facilities.
Housing assignments for all new students are random at Syracuse University. New students may not preference a specific residence hall or room-type. Upper-class students will self-select their housing during our annual Room Selection held each spring.
Students are required to live on-campus for their first two years of enrollment.
Our residential facilities are maintained by FIXit which is part of Campus Facilities Administration & Services.