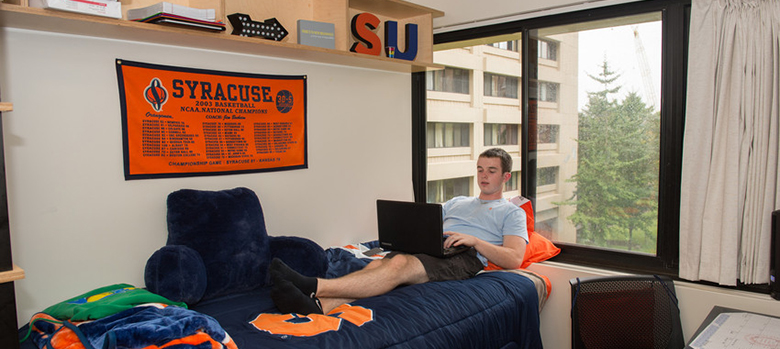 Each student room is furnished with a bed, desk, desk chair, dresser(s), and closet/wardrobe for each student. Approximate dimensions for major pieces of furniture are listed below. Furniture and room dimensions may vary by residence hall.
Beds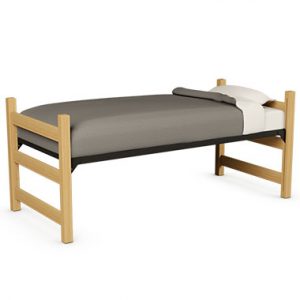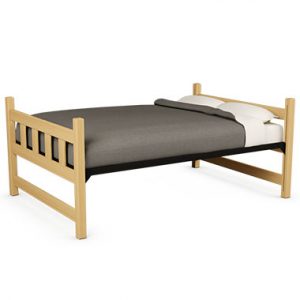 All residence hall rooms contain twin XL beds (36″H x 36"W x 80"L)
South Campus apartments contain full XL beds (36″H x 54"W x 80″L)
Desks
Student desks measure approximately 45"W x 30"H x 24"D
South Campus Apartment Dressers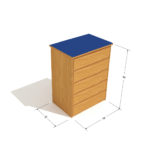 Dressers provided in South Campus apartments are usually five-drawer units and measure approximately 32"W x 44"H x 20"D.
North Campus Residence Hall Dressers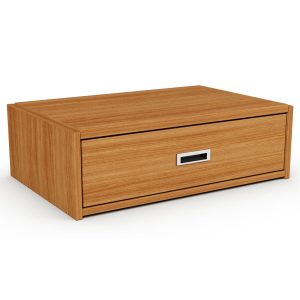 Dressers provided in North Campus residence halls are usually two-drawer stacker units (each student receives two) and measure approximately 36"W x 20"H x 20"D.
Wardrobes
Student wardrobes measure approximately 34"W x 80"H x 21"D
Typical Room Layouts