As is stated in the Terms and Conditions of Student Housing, a meal plan is required for all students living in on-campus residence halls.  Students residing in  campus apartments are not required to purchase a meal plan.
2020-2021 Meal Plan Rates for Syracuse University Undergraduate Students Enrolled Fall 2018 or after
2020-2021 Meal Plan Rates for Students Enrolled Prior to Fall 2018 or University College or SUNY ESF Students
NOTE – all University meal plans include a FOOD* account which can be added to in $25 increments via MySlice. FOOD funds carry over from the fall semester to the spring semester. There are no refunds, transfers, or carryovers of unused FOOD funds.*SUpercard FOOD is a declining balance account that allows students to use their University I.D. card to purchase food items in the following on-campus locations: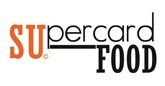 Residential Dining Centers
Schine and Goldstein Dining
Kimmel and Brockway Food Courts
Goldstein Alumni and Faculty Center Restaurant
University Food Services Cafes
University C-Stores
Carrier Dome Concessions
Vending Machines
Grubhub Delivery
Meal plan and FOOD purchases made by anyone not currently enrolled at Syracuse University are subject to 8% New York State sales tax.