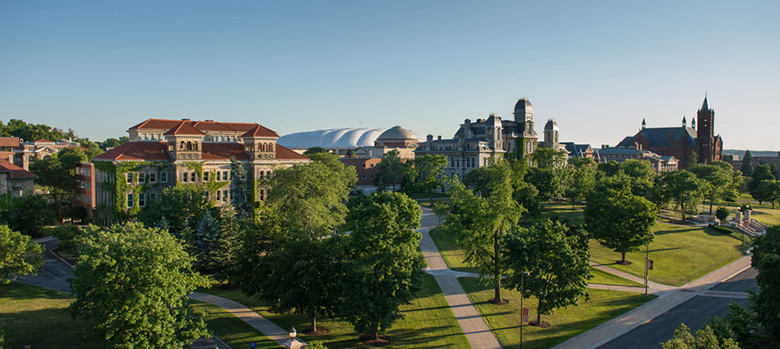 What Is Room Selection?
Room Selection is a process where eligible returning students select their housing assignment for the next academic year through the housing portal via MySlice. Room selection is separated into rounds. Once students select a room, they are done and do not move on to later rounds. For 2023 the rounds are (1) Living Learning Community (LLC) round and (2) Campus-Wide round.
Here is a quick overview of Room Selection 2023:
Complete the housing contract online (available starting February 1, 2023).

Priority Deadline – March 16, 2023 (5 pm). Students are encouraged to complete the housing contract as soon as possible and

no later than March 16

to fully participate in room selection. Contracts submitted after this date will not be able to participate in the LLC round or utilize the random roommate process.
Final Deadline – March 31, 2023. After March 31 students cannot participate in room selection and will need to apply as a returning student starting April 15.

Use My College Roomie (MCR) to connect with compatible roommates. Students will receive their MCR invite by email the day following their completion of the housing contract. After you connect with students using MCR, you will submit your roommate request in the self-service Housing Portal prior to room selection.
Participate in room selection by selecting a room during your preferred rounds:

LLC round – March 22
Campus-wide round – based on randomly assigned appointments during the week of March 27.
Students who submit their housing contract to participate in room selection are assigned to one of two groups. This status determines the room options* available during selection:
ORANGE Status
Students who have fulfilled their 2-year residency requirement.
BLUE Status
Students who are obligated under the 2-year residency requirement (Fall 2022 & Spring 2023 new first-years).
*Note – 727 South Crouse Apartments (formerly "The Marshall") use a separate application process and are not included in room selection.
Room Selection Rounds:
Living Learning Community Round :
Both ORANGE & BLUE status students may participate in this selection round.
Students must indicate on their housing contract that they wish to participate in an LLC to be included.
Rooms must be filled to capacity during selection.
Click here for a full list of LLC opportunities for Room Selection 2023 (communities subject to change prior to contract opening).
Campus-Wide Round:
BLUE status students are able to select single or multi-person rooms in residence halls on North Campus, and 2- and 3-bedroom apartments or Skyhall singles on South Campus.
ORANGE status students are able to select South Campus locations only (apartments & Skyhall singles)
Rooms must be filled to capacity during selection. Roommate selection will stay open for the entire round.
Have a plan:
It is important to have a plan going into room selection to ensure you are prepared. The tips below will help you make sure you are prepared before your selection round.
Consider what types of rooms would you like to select. It is important to keep your options open as not all room types will be available at your selection time.

Look up your status (orange or blue) on the housing portal and make sure you know what options are available to you during selection.

Start thinking now about your roommate(s). Once the housing contract is completed, students will be invited to My College Roomie (MCR) the following day to connect with other students in room selection who have completed their housing contract. Watch your email for your MCR invite after submitting your contract.

You will connect with students using MCR
Later, just prior to room selection, you will submit your roommate request(s) in the self-service Housing Portal. You will be able to select multiple roommates to fill room types to capacity.
Make sure that you and your roommate(s) request/confirm one another before your selection time.
The entire group must be matched within the housing portal to be eligible for certain room types.
Each student in the group can log into room selection at their assigned time but only one student can select the room for the group. Once timeslots are announced, discuss with your roommate group who will select the room for the group. Once the group is assigned a room, no other selections can occur.

Don't rely on word of mouth! The Housing Office is happy to answer questions about the room selection process.
Additional information will be posted on this page so please come back and visit.