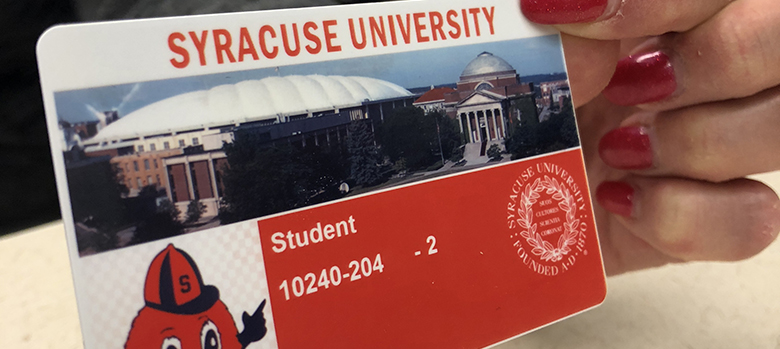 There are two ways to add funds to your FOOD and/or PLUS (not food) accounts.

1. Use GET online or via the app, available in your phone's app store.
GET is a place where you can manage your campus card accounts. It provides valuable information about account balances and spending history.
This option requires an immediate payment and funds are available instantly. It's an easy way for parents and relatives to add money, too: all that is needed is their student's name and SUID number.
 These instructions for parents will help you get started.  Also visit Answers for additional details.
2. Use the Housing, Meal Plan & ID Card link on MySlice to add funds.
This process allows students to add SUpercard funds by charging their student bursar account.
Funds purchased this way will be available for use within 24 hours of purchase.
*Note: Unused balances on your PLUS account after Commencement day will be credited to the student bursar account. Unused balances on your FOOD account carry over from fall to spring semester. There are no transfers, refunds or carryovers of unused balances in FOOD accounts after Commencement Day. Food and beverage purchases are exempt from New York State sales tax.