The following (4) steps will assist you in adding funds to your student's account.
Step 1: Go to the following URL https://get.cbord.com/syracuse
Under the heading: Parents, Guardians or Other Relatives – select 'Click Here to Deposit into a Student's Account'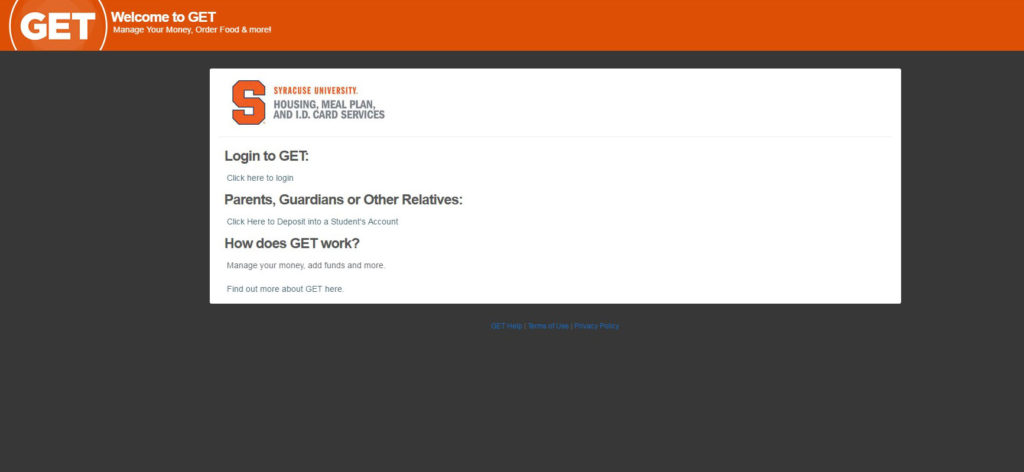 Step 2: Enter SUID number, first name and last name then click 'continue'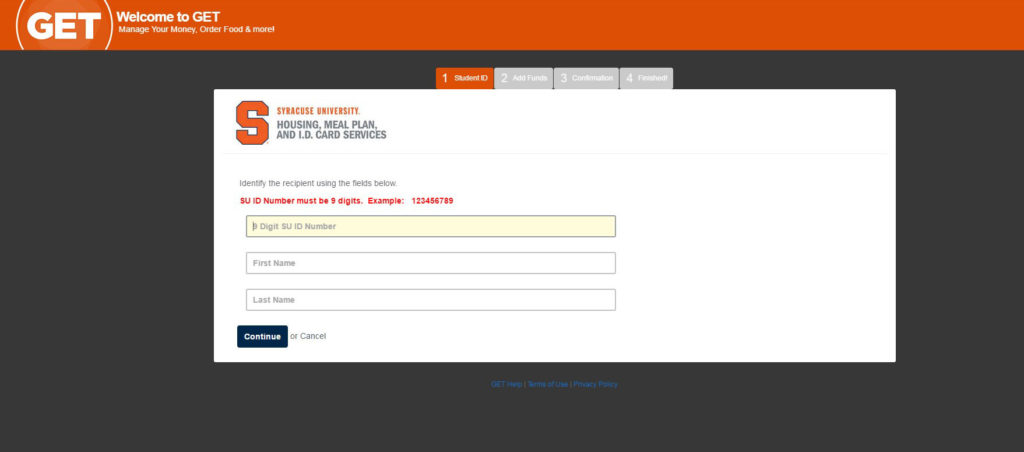 Step 3: Choose the appropriate account in which you wish to make a deposit: FOOD (only for food purchases at Food Services locations; tax free) or PLUS (for non-food purchases such as tickets, SU Bookstore, washers or dryers; taxable). Enter the dollar amount you wish to add. Enter your credit card information (this is a secure site) and the email information where you wish to receive confirmation. Click 'continue'.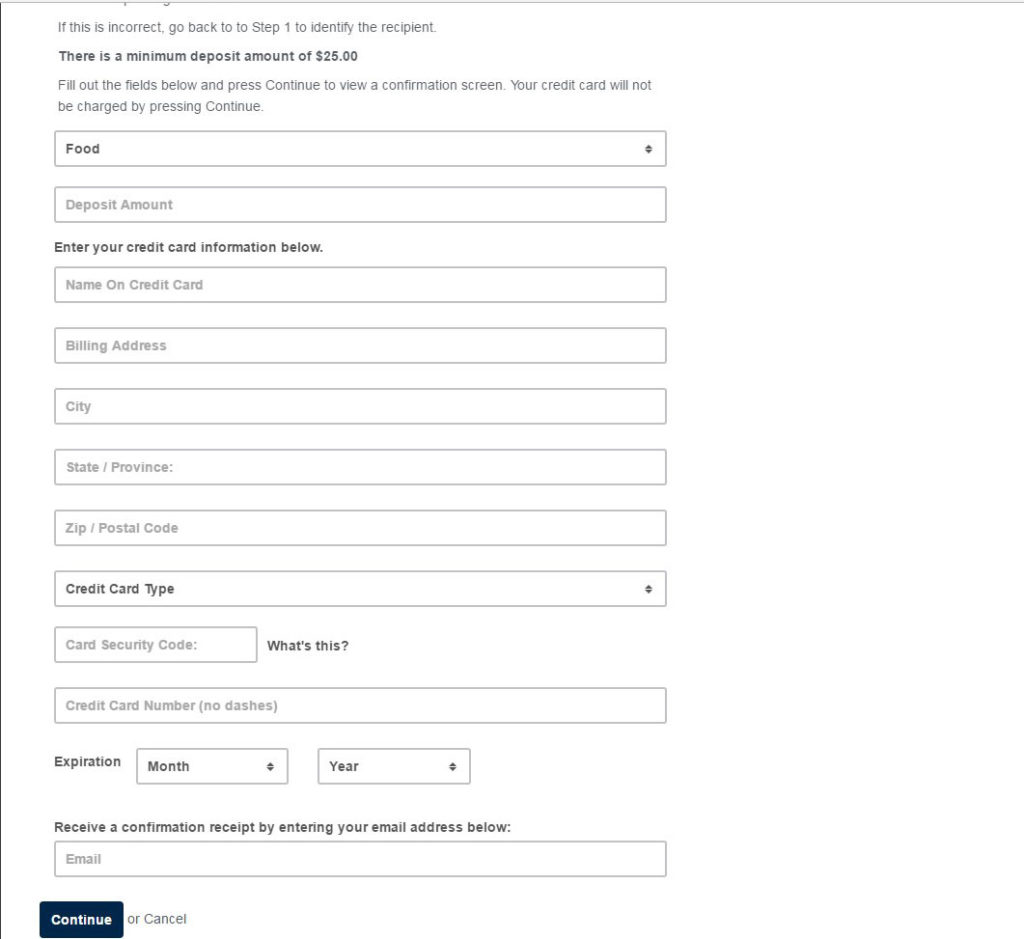 Step 4: Please review your purchase and press 'Continue' if accurate. If not, press 'Cancel' and update the information.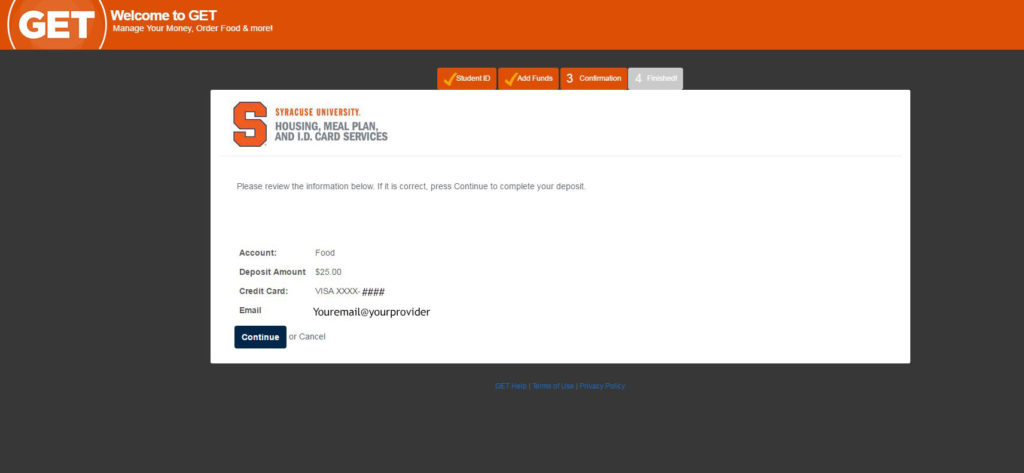 Confirmation: Deposit Completed