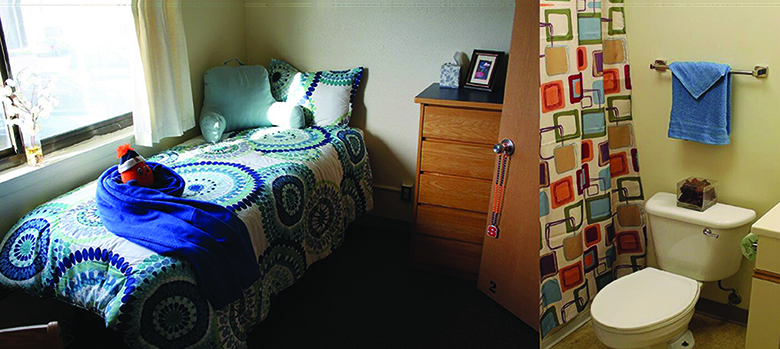 Syracuse University's South Campus boasts over 1,000 one-, two, and three-bedroom apartments.
These apartments mimic many off-campus apartment locations but include the amenities associated with on-campus living.
Approximately 2,500 second, third, and fourth year students enjoy calling South Campus their home.
South Campus apartments are arranged off of Skytop Road in several neighborhood-type communities:
Chinook Drive
Farm Acre Road
Lambreth Lane
Small Road
Slocum Heights
Winding Ridge Road
All apartments are fully furnished with all utilities included. Each apartment has a full kitchen and bathroom. Students have the privacy of their own bedrooms. A meal plan is not required for student's living within South Campus apartments.
Typical layout of our 2 Bedroom Townhouse apartments on Chinook Drive, Farm Acre Road, Lambreth Lane, Small Road, & Winding Ridge Road.