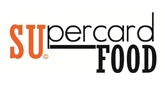 The FOOD account is a declining balance account which can be used in all Food Services locations (dining centers, food courts, campus cafés, Dome concession stands, the Inn Complete, the Goldstein Alumni & Faculty Center, convenience stores and vending machines) for food and non-alcoholic beverage purchases. This account is accessed through your SU I.D. card. The ease and convenience of a FOOD account has made it a very popular Food Service feature.
All University meal plans come with a FOOD account. Unused balances on your FOOD account carry over from fall to spring semester. There are no transfers, refunds or carryovers of unused balances in FOOD accounts after Commencement day. Food and beverage purchases are exempt from New York State sales tax.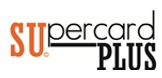 The PLUS account is a declining balance cash account that must be established to use. PLUS provides access to goods and services through your University ID Card. The PLUS account can be used in campus washers/dryers, to buy tickets at the Schine Box Office, in the campus convenience stores (for non-food items), in copiers run by Vending Services in Goldstein Student Center and select academic buildings (Slocum, Syracuse Stage, Warehouse and Whitman), in the Orange Shoppe stores in the Carrier Dome, and for products in the SU Bookstore, with the exception of the textbook rental program.
Unused balances on your PLUS account after Commencement day will be credited to the student bursar account.