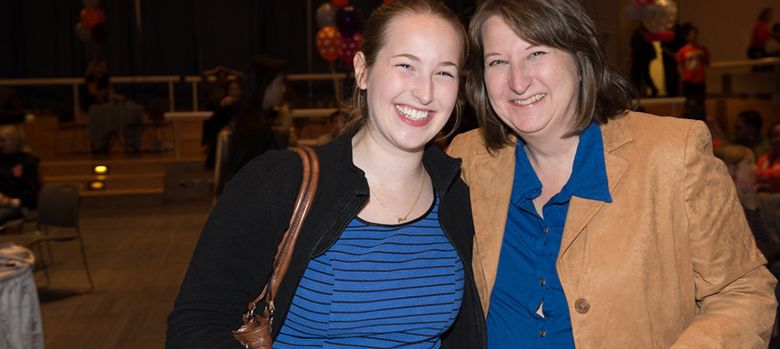 The following serves to keep you connected to our operation and what services we provide to your student.  The Housing, Meal Plan & I.D.Card operation is quite cyclical and we have attempted to provide information to you relevant to the time of the year.
Our operation is responsible for and connected to a number of very important aspects of your student's life at Syracuse University.  From the housing perspective, we are responsible for making the freshmen assignments and work in conjunction with our colleagues in the Learning Communities Office to foster these assignments. For returning students, we manage the Housing Room Selection Process where current students select their housing for the coming year as well as those students returning from SU Abroad and from a break from the University. We also manage the meal plans on the ID Card as well as the SUpercard FOOD and PLUS money the student's can have on their ID Card. Finally, the overall management of the University ID card is also our priority.  Any questions or concerns should be brought to our attention.
GENERAL TIPS FOR PARENTS AND FAMILIES
How to contact our staff members:
The most efficient way to contact our staff members at any time of the year is via our general office email account: housing@syr.edu.
That account is monitored daily (and some nights) and your message can easily be directed to the appropriate staff member that will be happy to assist you.
If you would prefer to call then please call our main office line at 315-443-2721.
What to expect when contacting our office:
It is very important to understand that the Family Educational Rights and Privacy Act of 1974 (FERPA) may limit our ability to share detailed information with you as a parent. We have learned that sometimes students just need to vent to their parents, and it may not be a call for action on your part. Please try to discern the difference between the need for you to listen and the need for your help by contacting our office.
We want to know what actions your student has already taken to try and resolve things on their own. Parents should encourage their students to take steps on their own first. Such as working with their resident advisor, assistant residence director, and/or resident director. University staff members are always impressed when a student can advocate for themselves and convey the three or four things they've already tried on their own.
We strongly encourage you to look at the situation through the eyes of your student. What may be a big concern for you may not be a concern at all for your student. The University will respond to your student's concerns regardless with an outcome that you may or may not feel is best but, we encourage you to let us work with your student directly. This plays out often in on-campus housing: for example, when a parent calls about not wanting their student living with a gay/international/minority student. Often when University staff members talk directly with the student, it's not a big deal for them as they understand the importance and value of diversity and inclusion at Syracuse University.
Even though we do our best to make it small – Syracuse University has over 8,000 students living on-campus in University housing. We may not know enough details at the time of an initial call to appropriately respond and greatly appreciate you giving us ample time to research a situation and respond accordingly. We do care about your connection with our office and will do our best to assist. However, you must understand that a resolution may or may not occur immediately.
Finally, sometimes parents and University staff will disagree but understand that we are the experts and have successfully managed the housing concerns of thousands of students over the years. Working with staff members to achieve a solution always works better than demanding a specific outcome. Situations that you call about are also part of a student's education, and education is process driven. Understand that there is a process, procedure, or rule for everything and that more often than not, exceptions cannot be made. Getting what you want by demand, threat and outburst likely teaches your student to get what they want by demand, threat and outburst. Is that the lesson you want to teach as an advocate for your student?
If you decide to contact our office on behalf of your student – please understand the following:
Please make sure to have a conversation with your student and get all of the details before contacting our office. It's important to remain calm when calling our office. Although this may be difficult for some, it is much easier for us to find the root of the problem and move forward if we can assist you in a calm and cool manner.
We ask that you have a list of questions ready when you contact our office so that we may assist you as quickly and concisely as possible.
Remember to please be patient when calling as the staff member answering the phone may not always have your answer and may need to put you on-hold or transfer your call to best assist you.
Understand that we may not always be able to provide you with information about your students housing or associated information. Please understand that the Family Educational Rights and Privacy Act of 1974 (FERPA) laws prevent us from sharing most information with you about your student, especially once your student is living on campus – this can include certain billing issues.
Help your student become independent by having them ask questions of our office directly. While we certainly understand the concern and advocacy of parents, it is always our goal to work directly with the student. Our staff members are always available for appointments and walk-ins.
Please work with us to hold your student responsible for the information that is sent to them. Our office relies heavily on communication sent to students via their syr.edu email account so this is of paramount importance.
Thoughts on using social networking sites (specifically to learn about new roommate):
This method of your student getting to know their new roommate before they arrive to campus is not encouraged by our office. We suggest that your student call or email their new roommate as a means to get to know them. However, we understand that most students will use social networking sites nonetheless to learn about their roommate so we would like you to assist us with the following:
Building Community
Social networking websites such as Facebook and Twitter offer your student a wonderful opportunity to begin building virtual communities even before they arrive on our campus. Incoming students are often able to join groups established for their residence halls or class year on these sites and begin talking with people all around the world who will soon be their peers and neighbors at Syracuse.
Negative first impressions
Profiles on these social networking sites can contribute to negative first impressions for your student and those that view them. When establishing a personal profile on these sites, students should be conscientious of the messages they relay about themselves through text and photos. It is your student's responsibility to manage their online identities and to control their privacy settings in order to protect their identities as well.
Don't judge the book by its cover
Please understand that students are not always accurately represented by what they post on their social networking sites. Our office will not make changes to housing assignments based on something you see, read, or perceive by viewing another student's online profile.
Inflammatory or bias comments
Comments that express intolerance towards people different from themselves, disparaging remarks about specific individuals, and photos depicting unbecoming acts often lead to conflicts between students living together and can result in the loss of leadership positions both on and off campus. The world is now looking at social networking sites and your student must understand the importance of the impact of their posts.
Other Important Information
2-year housing requirement:
As outlined in the Terms and Conditions of Student Housing, your student is required to reside on-campus in University owned/operated housing during their first two years. We ask that you please discourage your freshman student from thinking about moving off-campus as a sophomore as it's strictly prohibited. Failure to comply with this policy will result in the Residency Requirement Fee being posted to your student's bursar account for both the fall and spring semesters. This fee is comparable to the rate of a two-bedroom apartment at South Campus ($5130/semester).